Product Information
Button closure
Machine Wash
Comfortable Wear: This slim fit jeans are comfortable to wear throughout the day. Its unique sweat-absorbent and breathable fabric feels soft, even after being washed many times.
Excellent Stretchy: This stretch skinny jeans made of excellent elastic fabric that holds it shape throughout the day. Allows you have no restriction to move and feels comfortable.
Easy-to-Match: This slim-fit jeans can be worn casual with flats or boots and a relaxed tee, creating a chic and stylish result.
Well-Made: Each pair of our men's stretch jeans uses triple stiches, sturdy buttons and zippers.
Mens ripped jeans fabric content: 70%cotton 28%polyester 2% spandex.

Service Description
Merchandise must be returned to us within 14 days from the date of delivery;
You can request your return by logging into your account, or by visiting our returns page. For direct assistance you may contact us at Customer Service Phone or
Customer Service Email;
The shoes must be in perfect condition. Returning shoes of which the soles appear damaged may result in a fee;
We offer free shipping on your exchange item(s);
See our Return Policy.
Shipping & Tracking

Package preparation:
1-3
business days.
Logistics pickup time:
2-4
business days.
Shipping time: Approximately
7-14 days
for delivery worldwide.
Note: For large-volume purchases, the stocking time will be extended accordingly. Know more, please contact us for consultation and confirmation.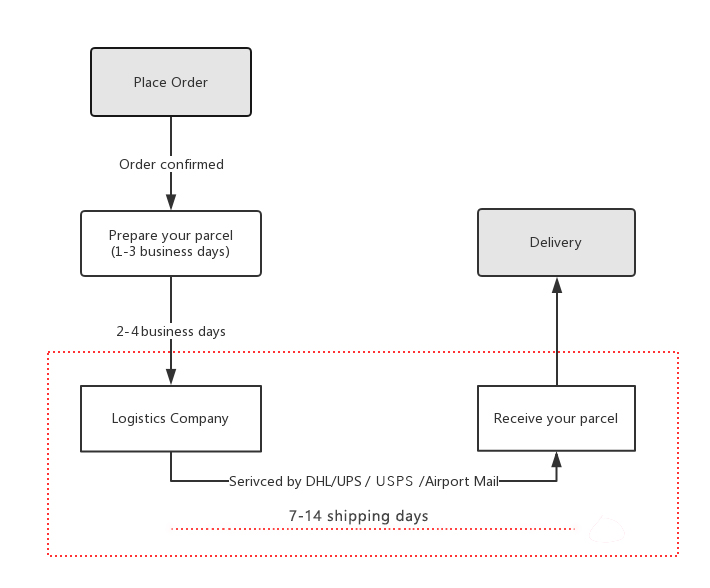 Affected by COVID-19, the time required for the production, packaging, and shipping of your order will be longer than normal.

Furthermore, the shipping time varies from different countries and regions. Please note, in case of irresistible factors (bad weather, special festivals, etc.) the shipping time may be postponed correspondingly.During holidays or festivals, order handle and delivery times will be extended accordingly. In order not to affect your sales plan, please arrange your purchase plan accordingly.

Only the packages that have been packaged and sent to logistics companies can be tracked logistics information.
You can track the orders on the logistics website or Contact Us directly.
Refund & Exchange
If you are not 100% satisfied with our service, we will be very frustrated, but we will provide comprehensive protection for your pleasant shopping. For exchange or refund, please contact service@adofox.com, the content of the email must include:
1. Order number

2. Reasons for refund or exchange

3. Payment method: Credit card/Paypal

After filling in the information, you will receive our reply within 2-3 working days. After the application is approved, the refund will be returned to your account within 7 working days. Please read the return policy on our website before replacement or refund.

What is your return policy?

1. We do not accept returned goods that you send back directly without prior verification with us.

2. You have 14 days to decide whether a product is suitable for you. If it is not suitable, you can of course come to us within 14 days after receiving it.

3. The following items cannot be returned: used and intentionally damaged.

4. Due to production process and transportation reasons, individual products may appear inconsistent with the picture display, such as extrusion, uneven color, scratches, etc. The buyer will return part of the product price (up to 10% of the returned product price) at the discretion of the buyer. No returns are accepted.

5. The returned items must be in the original packaging when not in use. We do not accept returned goods that are worn, damaged, or altered in any way.

6. For packages returned to us, we do not provide freight collect (FTC) service. The cost of return will be borne by you.

Notes:

The original freight and freight guarantee are not refundable
What is your refund policy?
1. We will 100% refund if you request a refund before we ship.
2. You need to bear our logistics, product cost, and transaction fees if you request a return before sign for express.
3. We do not accept refunds without checking with us first by email.
4. The customer actively cancels the order and applies for a refund. We will charge a financial service fee of 10% of the order amount.